In this section, we would discover how a user can use the EDD Add-on on frontend.
Go to an EDD download page. If you are not sure, you can access the downloads from WP Admin – Downloads by clicking on View under the Download of your choice. Then purchase the product (or add the product to cart).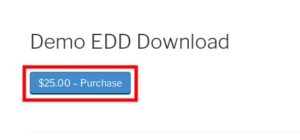 The Purchase button will become a Checkout button.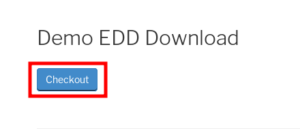 Clicking it will take the user to the EDD Checkout page. To subscribe to the list, the user will have to check the checkbox on the page before checkout.
Then the user should be listed in the Intercom Dashboard similar to this: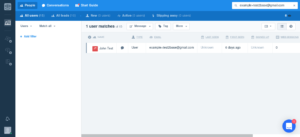 Company

If company is enabled then there will be a drop down containing company list from your intercom account.  User will be assigned to the selected company in Intercom.